My first book "Stay Tuned" has been made into an audio book, read by yours truly. What better way to experience a book than to have the author reading it to you!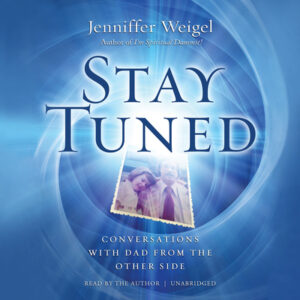 Here is a "greatest hits" compilation to my podcast "I'm Spiritual, Dammit!" on WGN radio.
Listen to in-depth conversations with some of the best sellers in spirituality: Caroline Myss, Rebecca Rosen, Concetta Bertoldi, Echo Bodine, Michael Bodine, Paul Selig, Judith Orloff, Thomas John and more.