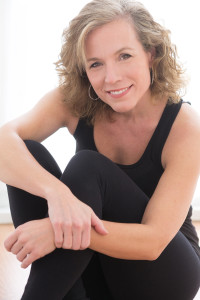 Jenniffer is an award winning broadcast journalist based in Chicago. She won an Emmy for her on-camera reporting for CBS and has also worked for ABC, NBC, WGN (TV and radio) and WLS (radio.) She has been researching healers and spirituality for nearly 20 years, trying to bridge the gap between science and spirituality.
She worked as a reporter and columnist ("Lessons for Life") for the Chicago Tribune from 2010 to 2015, where she covered business innovation, the "Remarkable Woman" beat, lifestyles, travel, and food. She also helped launch the Tribune's video department.
Her real love is adding humor to life's tragedies through her writing. She's written four books: "Stay Tuned","I'm Spiritual, Dammit!" "This Isn't the Life I Ordered" and "Psychics, Healers and Mediums. A Journalist, a Road Trip and Voice from the Other Side." They are all listed under the books tab on this website. Her audio books can be found on the audio books link of this website.
Jen hosts "Conversations with Weigel: A Live Series Exploring Spiritual Enlightenment," at the Wilmette Theatre, where she interviews authors and gurus from across the country once a month. Her highly acclaimed podcast "I'm Spiritual, Dammit!" is on WGN-Plus and I-Tunes and can be heard here. She also hosts monthly interviews at Madame Zuzu's Teahouse in Highland Park that focus on intuition. You can find out more about her schedule on the Gigs tab on this website.
She is available for media coaching, event hosting, comedy and public speaking, and now runs Weigel Productions, which creates videos and TV shows.
Jenniffer (yes, there are two f's because her mom tried to be original) is also a fan of visiting book clubs. If you're interested in having her come to your living room (and don't mind her drinking some of your wine) send her an email: info@jenweigel.com