THE BOOK TOUR IS HERE:
Below is a list of events related to the release of my new book.
---
Book signing at Suzie's Hallmark
Join Jenniffer as she signs copies of her latest book where she traveled the country to investigate psychics, healers and mediums.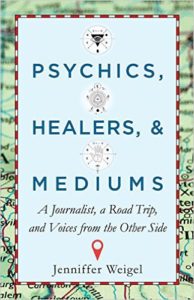 Tuesday, Sept 19
4:30PM-6:30PM
Suzie's Hallmark Shop
18065 Harwood Ave.
708-799-2810
_______________________________________________________________________
Homewood Stories
An intimate evening of story telling, featuring story tellers from the Chicago area.
Jenniffer will also be signing copies of her new book.
Tuesday, Sept 19
7:30-9PM
Ravisloe Country Club
18231 Park Avenue
Homewood, Illinois
$15 in advance ($20 at the door)
For tickets, order here
_______________________________________________________________________
Spiritual Social Club
Sips and Psychics at the Bottle Shop in Wilmette! $50 per person gets you two glasses of wine and a psychic reading with medium Sheri Jewel. Only 8 slots available so reserve your spot now!
September 24th, 4-6 PM
The Bottle Shop
1148 Central Ave, Wilmette IL
Call the Bottle Shop and ask for Amy to reserve your slot.
847-256-7777
—————————————————————————————————————————-
Conversations with Weigel, an Evening with animal communicator Cindy Myers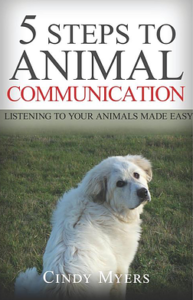 Back by popular demand, Jenniffer interviews author and intuitive Cindy Myers about her ability to communicate with animals. Myers will discuss her book "5 Steps to Animal Communication" and how she transitioned from engineering to healing and becoming an "animal whisperer". She will then give select readings for the crowd about their pets (both deceased and alive.)
September 26, 7PM
The Wilmette Theatre
1122 Central Avenue, Wilmette
$20 (or two for $35)
Get tickets here
---
Conversations with Weigel: An Evening with Concetta Bertoldi

Jenniffer interviews best selling author and medium Concetta Bertoldi, author of "Do Dead People Watch You Shower?" Concetta, who has been featured in TIME Magazine, on CBS, and in chapter 5 of Jenniffer's latest book, will discuss how she's been able to communicate with spirit since her childhood, followed by giving readings for the crowd. Don't miss Concetta's first visit to Chicago!!
October 13th, 7PM
The Wilmette Theatre
1122 Central Avenue, Wilmette
$35 ($40 at the door)
We have a limited amount of VIP tickets (which includes front row seating, as well as a "meet and greet" with Concetta and Jenniffer after the show, and signed copies of both of their books.) $100. 
Get tickets here
__________________________________________________________________
Conversations with Weigel: The Bodine Family Returns!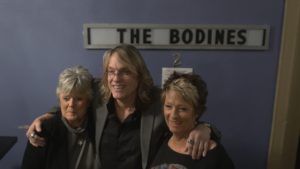 Get a jump on Halloween with the worlds most psychic family.
(We have a limited number of VIP tickets which include front row seating, a private group audience with the Bodines after the show and signed copies of the books written by Echo and Michael.)
Join Jenniffer Weigel as she interviews Echo, Michael and Nikki Bodine. Echo and Michael have both written books about growing up with medium and psychic gifts, while Nikki came into her abilities later in life. All three Bodines live in the Minneapolis area where they do everything from ghost busting to hands on healing. They will be sharing their thoughts on what happens when we die, how to protect ourselves from negative spirits, and how to open our intuition. The crowd will then be treated to spontaneous readings.
Sunday, October 29, 2017
2PM
The Wilmette Theatre
1122 Central Ave.
Tickets $25 or 2 for $40 in advance, $30 at the door.
VIP $100
(Note that if you are purchasing 2 for $40 only enter the quantity 1 on the purchase page.)
For tickets, click here
________________________________________________________________________
Conversations with Weigel: Susan Rowlen
Susan Rowlen is a gifted Psychic Medium, intuitive and heart-centered healer who has given countless psychic and medium readings to clients all over the globe. Named one of the Top 10 Chicago Psychics, Susan's media exposure includes appearances on Windy City Live, The Steve Dahl Show 89 WLS, Jenniffer Weigel's "I'm Spiritual Dammit" podcast on WGN-Plus, Girls Night Out with Hannah Stanley 720 WGN, Brian Noonan 720 WGN Radio, Decoding the Unknown – with Radio host Michele Pellegrino, and more. Of note is Susan's work with Chicago Paranormal Investigators and other Paranormal groups including providing key information relating to the Congress Theater Investigation and others.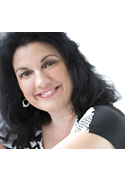 The Wilmette Theatre
2PM
1122 Central Ave, Wilmette
Advance tickets $20 or 2 for $35
At the door $25
(Note that if you are purchasing 2 for $35 only enter the quantity 1 on the purchase page.)  For tickets click here
__________________________________________________________________
Jenniffer is happy to come to your book club or to host your event. From fancy fundraisers to chatting with buddies in your living room, shoot her an email. (info@jenweigel.com) Chances are, she can be there.  (Fun conversations and a glass of wine required.)