I've been seeing hearts lately – in just about everything. From crumbs to smudges of dirt, they are showing up in the most bizarre places. Even the fringe of my rug isn't safe.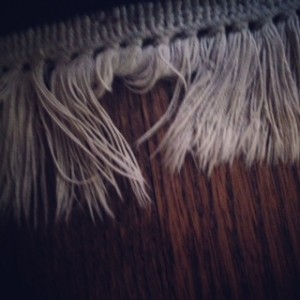 If you follow me on Facebook, Instagram or Twitter, you know what I'm talking about. I started noticing them when I was finishing my third book, which is a humorous memoir about my divorce (if there can be such a thing.) I thought it was kind of a cruel joke.
Show the divorced lady all the hearts…
But for a year and change, they have been everywhere. Even the toilet paper on the floor of the Tribune bathroom had a heart shape the other day. (I couldn't make this shit up!)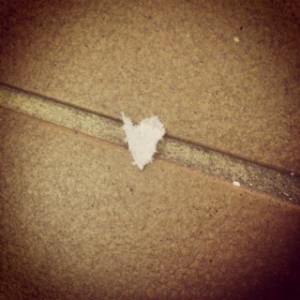 It's gotten to the point where I see so many throughout the day that I've stopped taking pictures. (It's annoying to squat down in the middle of the sidewalk to zoom in on every piece of heart-shaped gum.)
So of course, after all these hearts, it leaves me wondering-
WHY IS THIS HAPPENING?
I posed the question to best selling author Judith Orloff who has written a couple of my favorite books including "Positive Energy" and her latest which is fantastic, "The Ecstasy of Surrender". Here is what she said about my heart-o-rama:
"Hearts are powerful symbols that Awaken people to the love that is possible. There may be angels all over everywhere that want to help us awaken into love. Their messages can come to us in the most whimsical ways. Seeing hearts places is the way that love can be communicated. I suggest you let go of your rational critical mind and be like a child again to accept all the loving Messages around you and just surrender to them."
After I emailed Judith, I went to lunch and saw this on the sidewalk.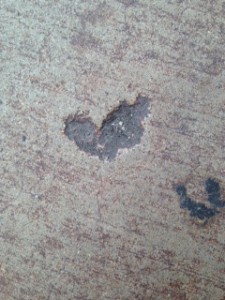 I'm not kidding!!!
So I will keep sharing and keep surrendering.
Do yourself a favor and do the same. You might be  amazed at what you see.